SIX TIPS TO GET YOUR HOME READY FOR SPRING
September 17, 2020 | By Chuck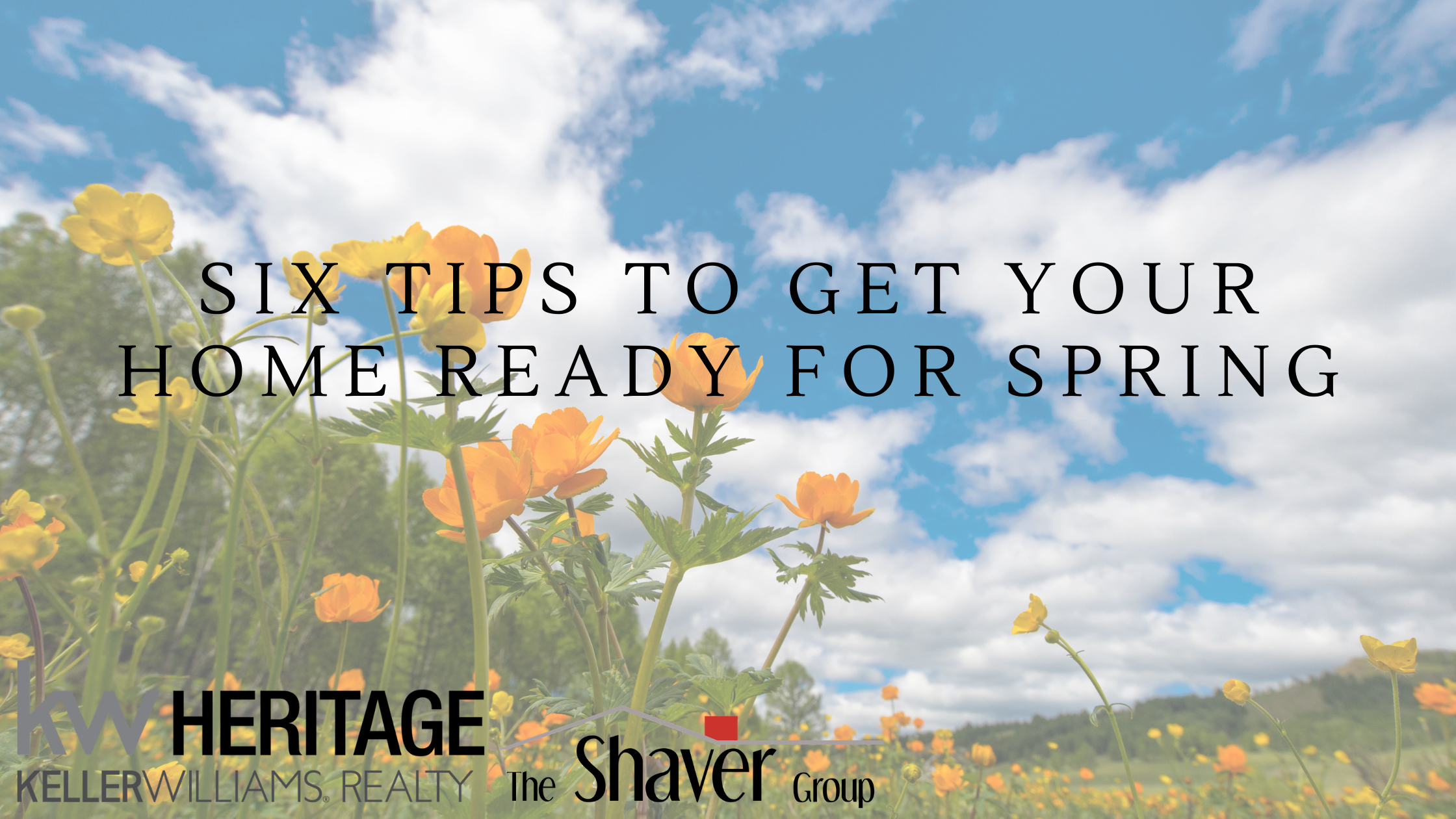 The Groundhog has not seen its shadow and so, if you believe Punxsutawney Phil, we should expect and early spring. We have talked about what to do to help keep your Gardens Curb Appeal Ready, but here are a few tips to help get your home Fresh for Spring.
1.      Start your Spring-Cleaning with the Hidden Spaces
We all have stories of intense spring cleaning, where it seems even the household pets are not exempt for the deep detail cleaning, but just as important is to deep clean some of the less obvious items.
Before you start cleaning your carpets and dusting your mantel, have your air conditioning ducts cleaned and the compressor serviced. Throughout the year, your air ducts and vents collect dirt, dust and bacteria that can affect cleanliness and health. Most companies recommend your air ducts be cleaned every 3-5 years. Other areas that might otherwise go unnoticed are your dryer vents, barbecue grill, and patio furniture. Clean out your gutters, especially around pool enclosures, these are in locations that are prone to cause decay in those areas and can cost an owner good money.We tend to forget about these items when cleaning, but a good beginning of season cleaning can go a long way.
2.      Change the batteries in your smoke alarms
The batteries in your smoke detectors can drain low, and I know that I am not fond of the 3 AM "chirp-chirp" of the low battery alert. A good plan is to change the batteries twice each year and if you time this with the start and end of Daylight-Saving Time, it could be one less thing on your list to remember.
3.      Refresh Paint
While not an "every year" item, just before spring is a good time to give a second glance to your wall paint and see if the usual wear and tear is looking more ragged than usual. The cooler spring weather is a great time to paint because you can open the windows to let the rooms air out and help the walls dry with less odor. Clean around door handles and light switches as well, even using a magic eraser can helpful.
4.      Tidy up the Entryway
First impressions are key, and the entryway to your home is just as important. Now is a great time to look around and pack up any seasonal items,such as jackets and boots, or even any left down holiday items. Realtors and their buyers often stop and pause here while the Realtor attempts to open the door and buyers are often left awkwardly looking around to notice simple cleanup options like mud daubers, spider webs, and weeds in the sidewalk.
5.      New Towels in Fresh Colors
We don't think about how often we use our hand towels, but with the frequent wash and re-use, Spring is a great time to replace your towels.Consider new towels with a fresh pop of color to really help you feel ready for the season.
6.      Buy Yourself Flowers
A few fresh blooms are a simple and fragrant way to brighten up a room and help yourself feel ready for spring.
Posted in: